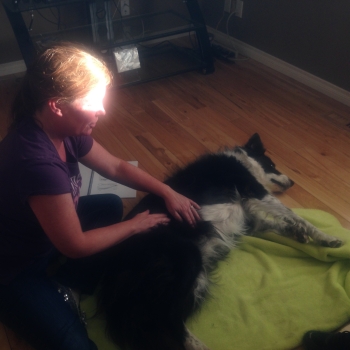 Barb M.
Fantastic experience!  You could see the pain and tension melt away.  Heather is a gem.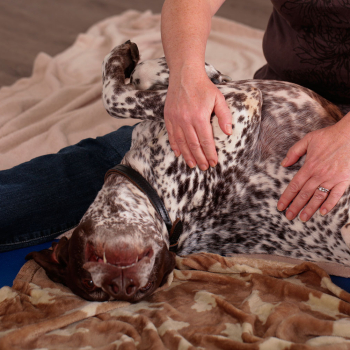 Wendy F.
Buzz and Heather had an instant connection. I think he would have spent the afternoon soaking in her gentle touch.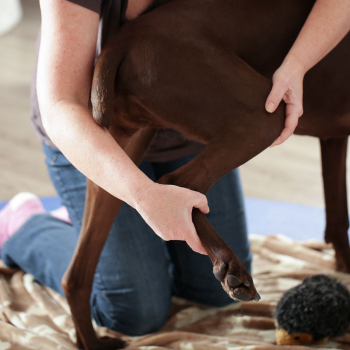 Kevin K.
I was surprised how quickly Whiskey got comfortable with the massage sessions. At first he seemed pretty confused but within a couple of sessions he was relaxing into the experience.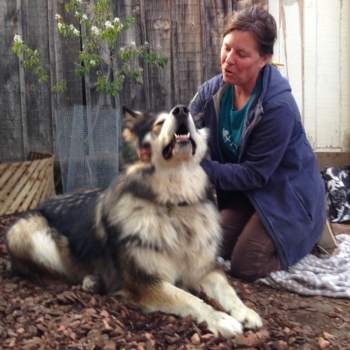 Janice C.
Heather has been to our home, caring for Sebastian twice a week and every day this past week. She brings her gentle touch, love, the ability to sense just what is needed, and her astonishing expertise - and in these past seven days, Sebastian has turned the corner and is on the mend after a fear-laden time.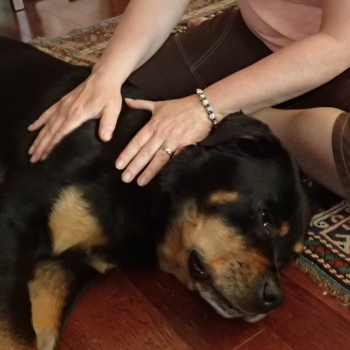 Rachel L.
My boy Cassius is a senior Rottweiler who has had neurological problems of unknown origin since he was 5 years old. After a seizure a few months ago, Cassius developed some very worrying gait challenges for which – once again! – diagnostic imaging could not produce an explanation. Dedicated to get my strong boy back on track, I began his journey with chiropractic adjustments and massage. Cassius now has weekly appointments with Heather, and enjoys every minute of his treatments.
Heather has a calm energy that would put any dog at ease. She is gentle and affectionate without sacrificing technical rigor in her work. She's passionate about what she does, and about expanding her expertise and services. She's knowledgeable about dog physiology and shares her wisdom freely, which I appreciate as a 'hands-on' dog guardian; in particular, I greatly appreciate her written treatment summaries, which I can then share with Cassius' chiropractor or veterinarians.
I highly recommend Heather to any animal guardian interested in pet massage, and can specifically speak to her great work for a dog with spinal issues and related mobility limitations. Heather has also been a generous support to me as I do my best to look after my boy's new needs. For this, too, I am very grateful!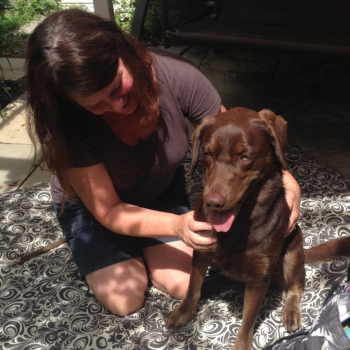 Joanna S. St. John's Ambulance Therapy Dog owner
Liza is a younger dog who always had a limp after vigorous exercise. Heather Johnston of Flow Canine Wellness was recommended to me at the local dog park. She is an amazing person, even after the first visit and massage Liza seemed improved and after the second visit she has never had a limp again! It has been a remarkable transformation and well worth the reasonable fee. And we got an unexpected bonus, due to the love and attention Liza received, she has gone from a dog who wouldn't lay still to be patted to a very happy and relaxed dog who now enjoys a good cuddle.